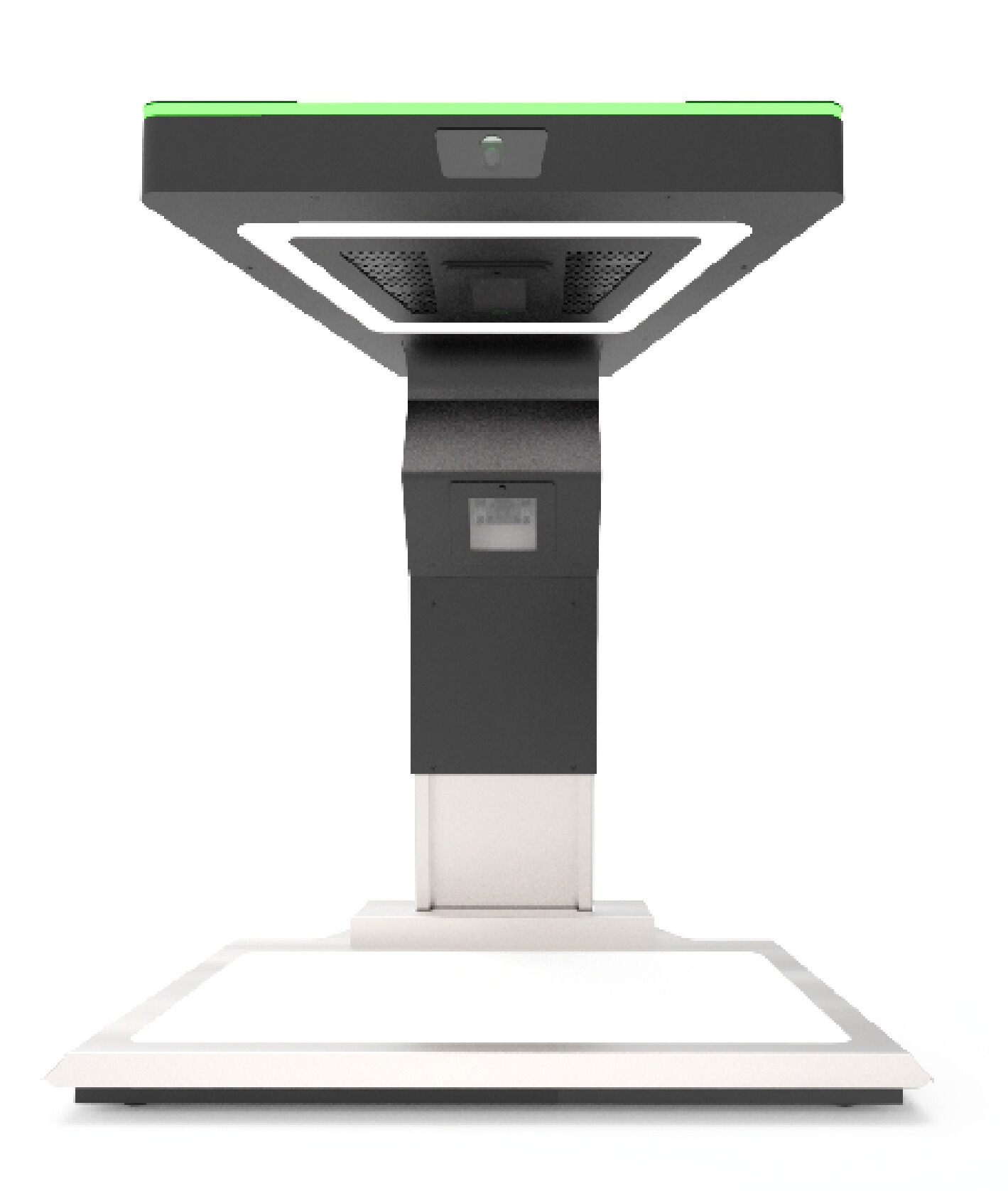 Customers spend more for Speed & Comfort
Speed: Recognition of everything on the tray within one second
Revenue Boost: Transaction volume increase by up to 40%
Eliminate Lines: Checkout 4x faster than old methods
Efficiency: Accurate non-stop checkout service 24/7
Comfort: Seamless customer experience for your guests
Put your delicious meal under the camera of the Robot-Cashier
See how the magic happens just in one second
Pay for the order and enjoy your meal!
For just €499/month
Lightning fast checkout is now made possible
Reduced Labor Costs - up to €3 100/month
Faster Sales – up to 4 times increase in revenue
Computer Vision Sees Everything
Recognises freshly made food
Yes
Recognises pre-packaged food
Yes
Notice deliberately hidden items
Yes
Recognition accuracy
99,9 %
Offices
Office in Paris, France - Production & Export
5 parvis Alan Turing, Paris 75004 - STATION F
Office in Astana, Kazakhstan - IT & Development
46-14 Sauran str., Astana
Mass Media
Robotic Cashier has successfully passed pilot application in well-known European operators of public catering. Each Robotic Cashier allows self-service restaurants or cafeteria to save up to 2'000 euro per month.
FAQ
How does it work?
Robot Cashier uses high definition cameras and computer vision for food recognition.
What is the price of Robot-Cashier?
€499/month per each Robot-cashier or you can buy it for good
How much time it takes to install Robot Cashier in canteen?
Menu rotation period in your canteen + 7 days.
What kind of food does Robot Cashier recognise?
Everything from snacks to complex hot dishes and drinks
What technical equipment do you need to install Robot Cashier?
What integrations do you have?
Robot-Cashier is easy-to-be-integrated with any POS-, ERP- or Food Management System.
Our Partners